Statement from the Chief Executive Officer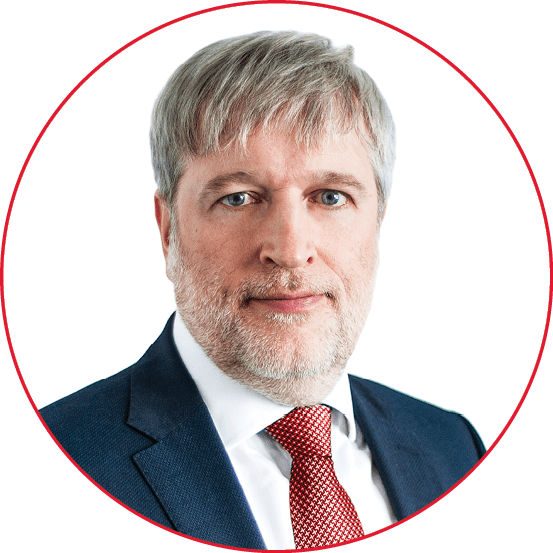 Dear shareholders and partners,
Moscow Exchange is pleased to report a successful financial year for both its business and the entire Russian capital market. Trading volume increased across all Moscow Exchange markets, with fee and commission income growing by 31% and Moscow Exchange shares rising by 48%. It is testament to our work that we achieved such strong results in these difficult times. Like many other companies, we endured a very challenging period, having to quickly switch most employees to remote working arrangements, re-engineer many internal processes, and ensure safety for those working in the office. The pandemic also tested the efficiency and reliability of our systems and our business model. I want to thank my colleagues, as one complete team, for their excellent work throughout the year.
Moscow Exchange has implemented projects that have significantly expanded opportunities for retail investors. These projects include launching an evening session for the Equity Market, admitting shares from foreign issuers, increasing the number of Eurobonds with small lots and exchange-traded funds. At the beginning of 2021, Moscow Exchange continued to expand market trading hours by launching a morning session for the Derivatives and FX Markets, as well as for the Precious Metals Market.
2020 was the year of the retail investor, with the number of individuals with brokerage accounts on Moscow Exchange rising by almost five million to reach 8.8 million. The growing interest of individuals in exchange-traded instruments is the result of a united effort by market players to popularize investing, as well as the introduction of advanced digital technologies. Moscow Exchange, together with banks and brokers, organizes training programs for retail investors. The Moscow Exchange School is up and running, and we are also currently preparing a Basic Course in Investments, which will comply with the recommendations of the International Organisation of Securities Commissions (IOSCO). This work is being carried out with the participation of the Bank of Russia and the Association for the Development of Financial Literacy.
Following the success of our InvestTrial competition, we plan to launch a training trading platform that closely resembles real trading conditions. This will allow new investors to gain their first experience of trading without taking any risks. It is important to us that retail investors make informed and responsible decisions.
Moscow Exchange is the main platform for attracting capital to the Russian economy. We host all types of investors on the Exchange, including Russian and international investment funds, algorithmic traders and retail investors. During the year, three primary and four secondary offerings of shares and 688 bond placements took place. Seven Russian companies incorporated outside the country organized listings on Moscow Exchange. Listings of companies from the 'new economy' have increased in recent years, resulting in significantly more investment opportunities on the Exchange and a decrease in the weight of companies from the commodities sectors in the MOEX Russia Index. At the same time, the share of technology companies in the Index has increased to 11%. In total, domestic companies placed more than four trillion roubles worth of shares and bonds on the Exchange in 2020.
The Moscow Exchange Group includes NSD, Russia's central securities depository, and NCC, a qualified central counterparty. As such, the Group provides its clients with a vertically integrated, reliable infrastructure for trading, settlements and the safekeeping of financial assets. The volume of securities on deposit at NSD increased by 21% to RUB 63.6 trillion. The total dedicated capital of NCC, which can be used to cover losses in the event of a clearing participant default, stood at RUB 10.1 billion at year-end 2020. Moscow Exchange's compliance practices are in line with Russian and international regulations and reduce risks for trading members and their clients.
As part of its strategy to build platform so-called marketplaces for financial market participants, Moscow Exchange introduced the Finuslugi personal finance platform. We are at the beginning of a major journey to build a new brand that should become the main Russian electronic trading platform, where citizens can buy and manage financial products online.
To further engage with customers, Moscow Exchange is actively developing its digital communication offering. More than 130 online events were held throughout the year, including investment forums, seminars and an InvestMarathon for private investors. We launched new Telegram channels for anyone interested in investing and are developing the Moscow Exchange School online platform. Our educational podcast, Money Makes Money, received more than 500,000 listens in its first season and was ranked as one of the most popular Russian podcasts.
This year, which has been difficult for so many people, Moscow Exchange decided to significantly increase its contributions to charity programs: the Company allocated 100 million roubles to purchase medical and personal protective equipment, and to help medical workers, social institutions and the elderly.
I hope that the pandemic will soon come to an end and we will be once again be able to communicate in person, and not just remotely. As CEO, I will remain focused on making the Exchange an even stronger and more sustainable company. I would like to thank all our clients, partners and shareholders for helping to develop the Exchange infrastructure and the entire financial market. I look forward to continuing to work together in the future.
Yury Denisov
Chief Executive Officer